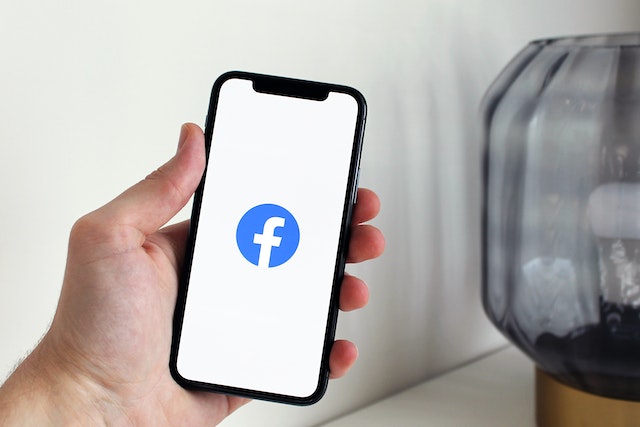 Know All About Facebook VIP Account
Facebook VIP account has been creating buzz among social media users and influencers because of its uniqueness and opportunity to stand out from the crowd. Initially, Facebook launched this featured account for notable or famous personalities using this social media platform. However, now many youngsters and individuals are rooting for this account type to establish their brands and create valuable engagement with their followers.
The article highlights all the essential details about the Facebook VIP account and how it is different from a normal account.
What are the Elements of BIO of Facebook VIP Account?
A "VIP bio" on Facebook typically refers to a bio that reflects a person's status as a public figure, celebrity, or influencer. If you're looking to create a VIP-style bio on Facebook, you can consider including the following elements:
Name and Title: Start with your full name and any titles or designations you may have, such as "Actor," "Musician," "Author," "Influencer," or "Public Figure."
Tagline or Quote: Include a catchy tagline or a meaningful quote that represents your personal brand or message. Ensure to sound authentic and not flashy.
Brief Introduction: Provide a concise introduction that describes who you you're your passion, and your purpose. You can also mention any significant achievements or recognition.
Social Media Links: Let your followers know about your presence on social media. Hence, add links to your other social media profiles, such as Instagram, Twitter, or YouTube, to help your followers connect with you across platforms.
Website Link: If you have a personal website, blog, or portfolio, include the link to promote your work or content.
Contact Information: Optionally, share your contact information, such as an email address or business inquiries link, to facilitate communication with your audience.
Professional Affiliations: You can also mention any professional organisations or affiliations you're a part of.
Key Hashtags: Moreover, include relevant hashtags related to your niche or industry to make it easier for people to discover your content.
Personal Interests: Share some of your personal interests or hobbies to humanise your profile and connect with your followers on a more personal level.
Call-to-Action (CTA): Always encourage your followers to engage with your content by liking, sharing, or following your page.
Your Facebook VIP bio should reflect your unique identity and brand. It should convey who you are and what you represent to your audience, whether that's as a celebrity, influencer, artist, or public figure. Tailor it to align with your personal and professional goals on the platform.
How is a Facebook VIP Account Different from a Normal Facebook Account?
Facebook doesn't officially offer a "VIP account" with distinct features separate from a normal Facebook account. However, there are some differences between the profiles of public figures, celebrities, and influencers and those of regular users. These differences are mainly in terms of visibility, verification, and access to certain features:
Verification Badge
High-profile individuals, such as celebrities, public figures, and well-known personalities, can request a blue verification badge on their Facebook page. This badge indicates that the page is authentic and represents the genuine identity of the person or entity.
Public vs. Private Profile
Many public figures have public profiles that allow anyone to follow them without needing approval. However, regular Facebook users typically have private profiles, and they must accept friend requests for others to see their content.
Followers
Public figures can have "followers" rather than just "friends." Followers can see their public posts without the public figure having to accept a friend request. This feature is similar to Twitter's model.
Enhanced Reach
Posts from public figures are often more visible and may appear in the "Public" feed or on the "Followers" feed for their followers. This increased visibility can help them reach a broader audience.
Analytics
Public figures and verified profiles often have access to more comprehensive analytics and insights about their followers and engagement. This is one of the significant advantages of the Facebook VIP account.
Professional Features
Some public figures may have access to features that allow them to interact with their audience more effectively, such as scheduling posts or running promotions.
Custom URL
Now users with Facebook VIP accounts or verified profiles can have a custom URL for their Facebook page, making it easier to share.
It's important to note that the specific features available to public figures and verified accounts may vary, and Facebook's policies and features can change over time. To request verification or access these features, individuals typically need to meet specific criteria and apply for verification through Facebook's official platform.
Facebook offers verification badges to certain individuals and entities, which can be considered a form of a "Facebook VIP" account. These verification badges are designed to confirm the authenticity of high-profile accounts, public figures, celebrities, and well-known brands or organisations.
Who can have a Facebook VIP Account?
Facebook VIP accounts are mostly maintained by celebrities or notable person and there is no significant guidelines laid down by Facebook. Here are the types of individuals and entities that can potentially have a verified Facebook account:
Celebrities: Well-known actors, musicians, athletes, and other public figures can apply for verification on Facebook.
Politicians and Government Officials: Elected officials, government representatives, and politicians can seek verification.
Journalists and Media Figures: Prominent journalists, news anchors, and media personalities may be eligible for verification.
Businesses and Brands: Established and recognized businesses, brands, and organizations can request verification for their official Facebook pages.
Notable Influencers: Individuals who have a significant online presence, even if they are not traditional celebrities, may be eligible for verification if they can demonstrate their influence.
Entertainment and Media Companies: Production studios, record labels, and media companies can seek verification for their official pages.
Sports Teams and Organizations: Recognizable sports teams and organizations can apply for verification.
Government and Nonprofit Organizations: Government agencies and nonprofit organizations can seek verification for their official pages.
The eligibility criteria and verification process may change over time, and Facebook's policies can vary by region. Furthermore, Facebook provided a form on their platform for individuals and entities to request verification. The verification process typically involves providing official documentation or demonstrating the authenticity of the individual requesting for Facebook VIP account. However, it is always helpful to check Facebook policies and community guidelines to prohibit any unintentional violation of the rules.