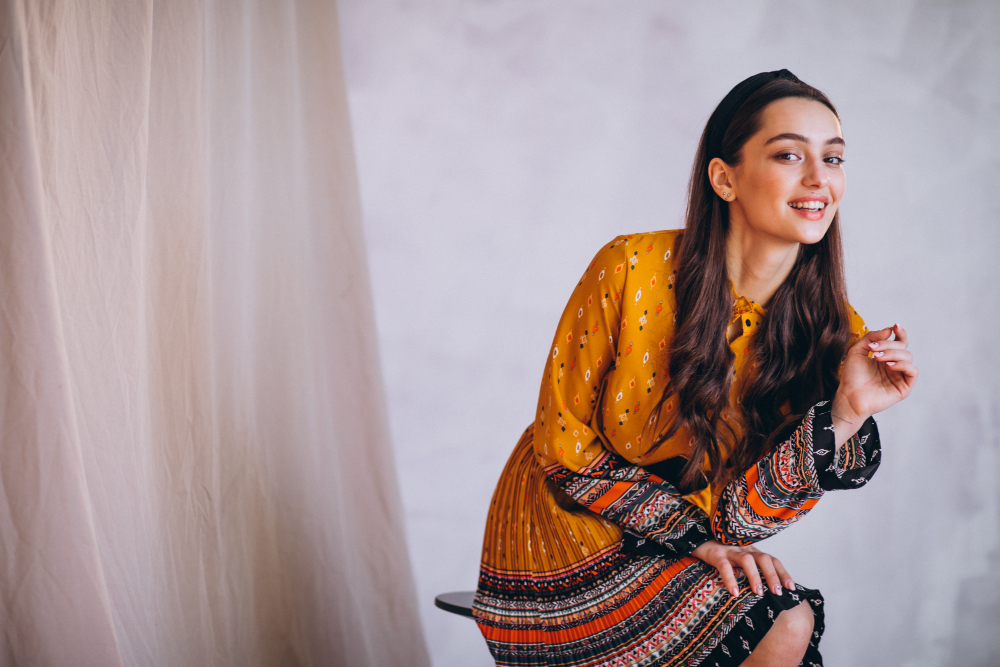 Designer lawn suits have become increasingly popular in recent years. They capture the hearts of fashion enthusiasts. Women are literally obsessed with Pakistani lawn suits. The vibrant colors and fascinating prints and patterns catch the eyes of everyone. Summer is the perfect season to dress up in light and breezy lawn dresses, and women do not miss the chance to buy them.  
However, every year the prices of these dresses are increasing exponentially. So, when to invest in designer lawn suits? Let's explore it in this blog.
Understanding Designer Lawn Suits
Designer lawn suits are garments that showcase intricate designs and patterns. The softness, breathability, and comfort of lawn dresses make these suits the ideal choice for summer weather. Designer lawn suits are fashionable or luxury clothing items made by well-known designers.
Factors to Consider Before Investing in Designer Lawn Suits
The hot summer weather comes with a captivating variety of Lawn suits. However, here are a few factors for you to consider before investing in them.
Occasion
Designer lawn suits are versatile, and you can wear them for both casual and formal events. For formal events, such as weddings and engagements, you should invest in designer lawn dresses with intricate embroideries. However, for casual events, go for lighter prints and patterns.
Weather
A major advantage of lawn suits is that it is light and comfortable. Therefore, it is better to invest in designer lawn suits during the spring and summer seasons.
Personal Style and Preferences
Check your lawn dresses yourself before purchasing them. You are the one who is going to wear the suit, and it is imperative that it suits your style. Moreover, trends change every year, and so does your style. Invest in designer lawn suits that seem the closest to your preferences.
Value for Money
Designer lawn dresses come in a wide range of designs and prices. This depends on the brand, the complexity of the design, and the quality of the material used. Create a budget according to your need, and then go shopping. However, you should also consider the durability and longevity of these dresses.
Latest Trends and Collections
In order to stay ahead in the fashion game, you should keep an eye on the latest trends and designer collections. Renowned designers constantly launch their lawn suit collections and incorporate the latest fashion trends and innovative designs in them. Stay informed about the current fashion industry and explore the collections of known designers to make a trendy investment.  
Where to Find Designer Lawn Suits
Designer lawn suits are readily available in the market. The most popular modes of purchase are:
Online Retailers
Several e-commerce websites and high-end brands provide the facility of online shopping for designer lawn suits. Moreover, it is more convenient for most people to shop online as it has a vast selection, and you can compare prices with other brands and boutiques.
Do not forget to read the customer reviews for that specific product.
Local Boutiques and Stores
By visiting local boutiques and stores, you can experience the touch and feel of designer lawn dresses. You can better understand the quality and size of the product. It also allows you to try on and seek personalized assistance for the dresses.
Tips For Maintaining Designer Lawn Suits
Owning elegant designers requires upkeep and care. Once you invest in designer lawn suits, follow these tips for maintaining them.
Read the Label
Most people miss this step. However, the label contains instructions for its care so that you do not ruin your garments. Read them to save your expensive clothes. For example, you should never wash wool in the washing machine.
Get A Stiff Brush
This comes in handy for expensive jackets and blazers. As jackets do not need incessant washing, you can use a stiff brush to remove dirt from them before wearing them. It is an inexpensive tool, but worth it!
Handwash Delicate Items
You cannot put every item of clothing in a washing machine. Either handwash those delicate items or soak them in lukewarm water for a while or overnight to rinse. They will perfectly wash themselves.
Remove Stains Immediately
Do not wait for the next washing day if you spill something on yourself. Clean it immediately. Otherwise, there is a high chance that the stain will remain there forever. Moreover, if you are at a party, put some water on the stain.
Conclusion
Summer is the perfect season to invest in designer lawn suits. If you are heading to a ready to wear sale, make sure that you purchase a dress that suits your personality, is perfect for the near occasion and events, and is within your budget. Additionally, once you have purchased a designer lawn suit, make sure to read its label and take care of it accordingly. Rock those designer outfits confidently!